Welcome to The JL Bar Gun Club
Whether you are a new shooter or experienced, The JL Bar Ranch & Resort will offer you both excitement and competition. The JL Bar Gun Club offers the following shooting activities: skeet, 5-stand, sporting clays, long range, and 3-D archery range.
View our upcoming events here or see our schedule below.
---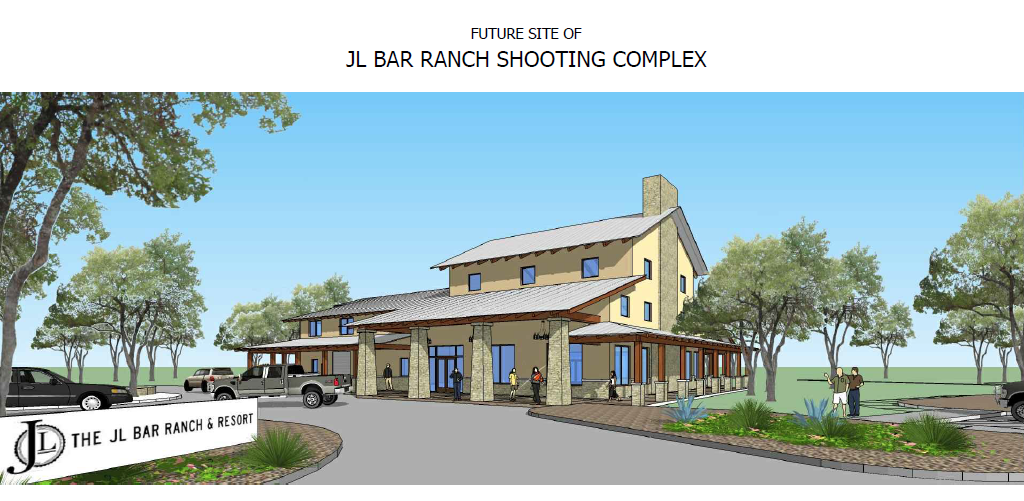 New Shooting Complex
Coming in March 2018 is our new state of the art Shooting Complex, new Lodge, and more cabins. Contact us for more details…
Shooting Lessons:
Single Lessons
Lesson Packages for singles or groups
Single Lesson Rate: $150.00 per hour **
Additional People: $40.00 per person , up to 3 add-ons
Lesson Package: 3 Lessons $300.00, 1 hour each**
Additional People: $40.00 per person, up to 3 add-ons
Lesson Package: 5 Lessons $450.00, 1 hour each**
Additional People: $40.00 per person, up to 3 add-ons
Lesson Package: 10 Lessons $750.00, 1 hour each**
Additional People: $40.00 per person, up to 3 add-ons
Additional Hours: commensurate to Package Rate on all lessons
** Includes targets

Contact Us for More Information
Shooting Schedule:
8:00 am

JL Bar Shooting Range

• $50.00 of each entry will be returned to a Lewis Class
• New class for each 20 shooters (ex: 1-20, 21-40, etc.)
• 2 places paid in each class with a 60%/40% split
• All ties will divide equally
Shooting Scores/Results