JL Bar Accommodations
---
JL Bar Ranch, Resort & Spa features 16 luxury cabins & 16 spacious guest rooms, offering private elegance in a serene setting. Each appointed with custom-made furniture, woven textiles & lavish linens that combine rustic elegance with modern luxury.
Nightly rates are Modified American Plan (MAP) inclusive of food, beverage, (alcoholic and non-alcoholic), all on-property transportation, Wi-Fi and most activities. Additional hunting, shooting, guided excursions and adventures, as well as spa services, are available at a la carte rates. They can be arranged through our Reservations Team and settled at the end of your stay, allowing each guest to create a customized and flexible itinerary.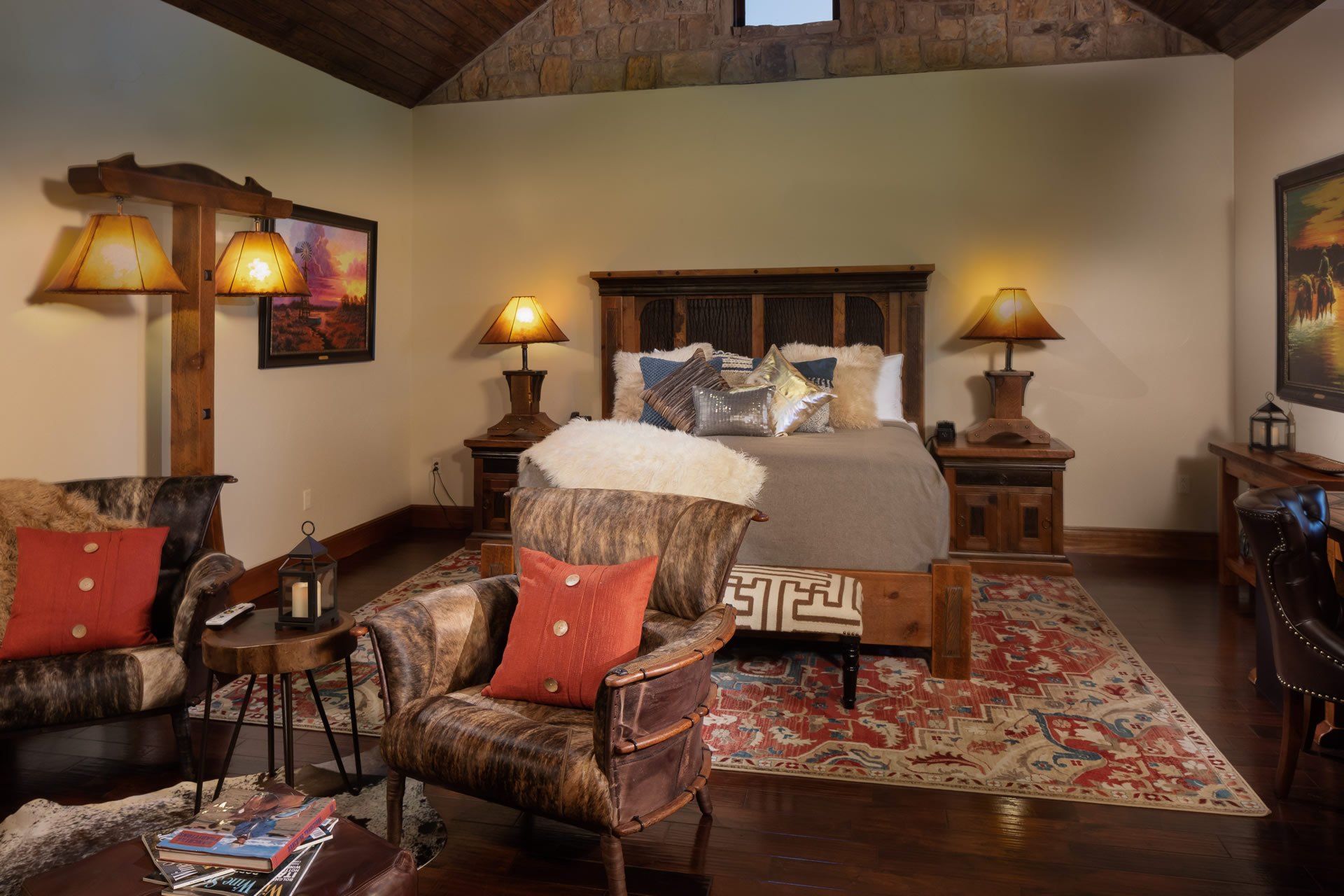 King One-Bedroom Cabin
The exclusive setting of our King One-Bedroom Cabin offers spacious and luxurious accommodations for the most discerning guest.  Featuring an oversized king bed and a host of amenities that will make your stay unforgettable.
---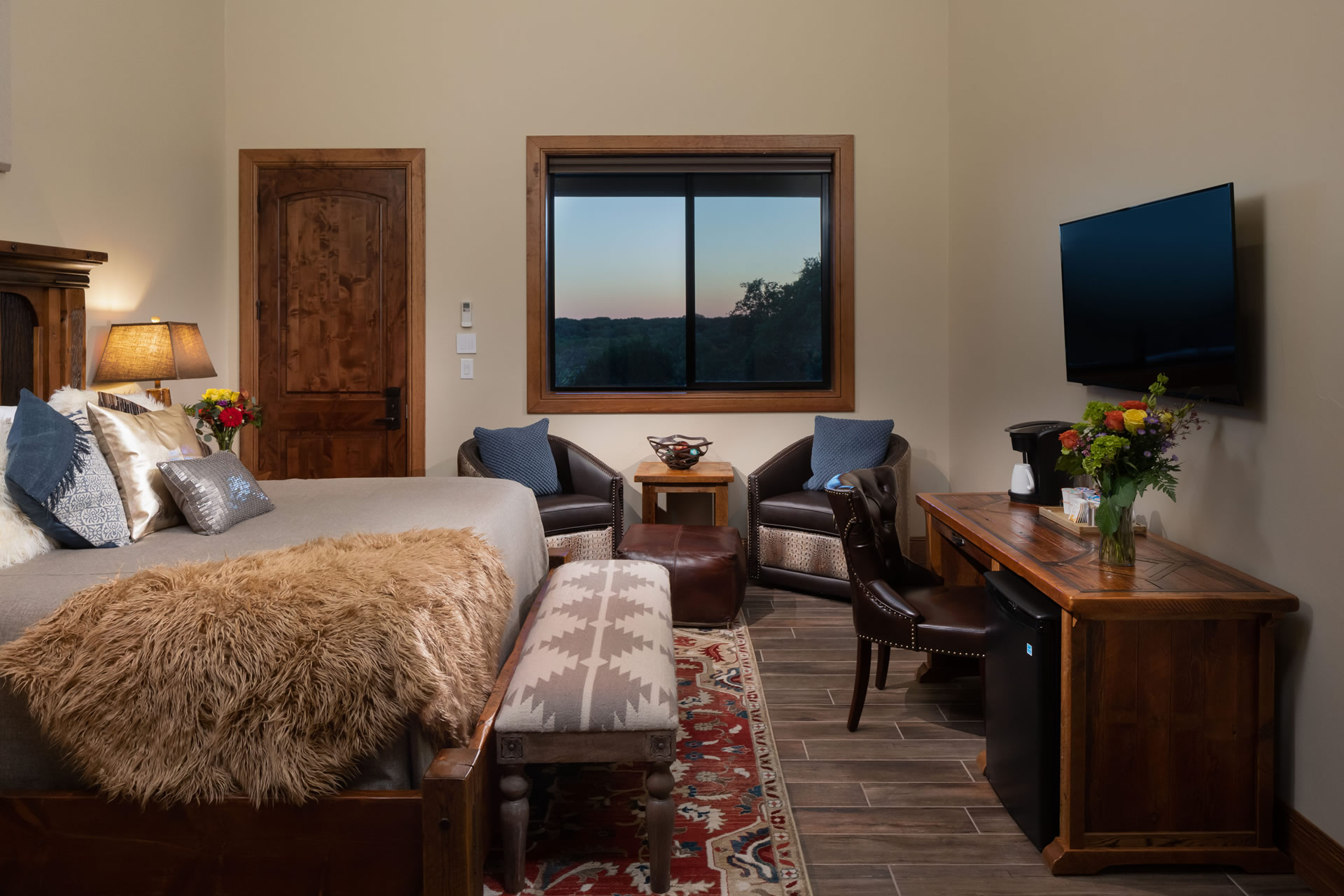 King One-Bedroom Suite
Furnished with king bed and luxurious furnishings, our King Suites offer convenient access to a host of amenities and contain everything you'll need for a good night's rest in preparation for the next day's adventure.
---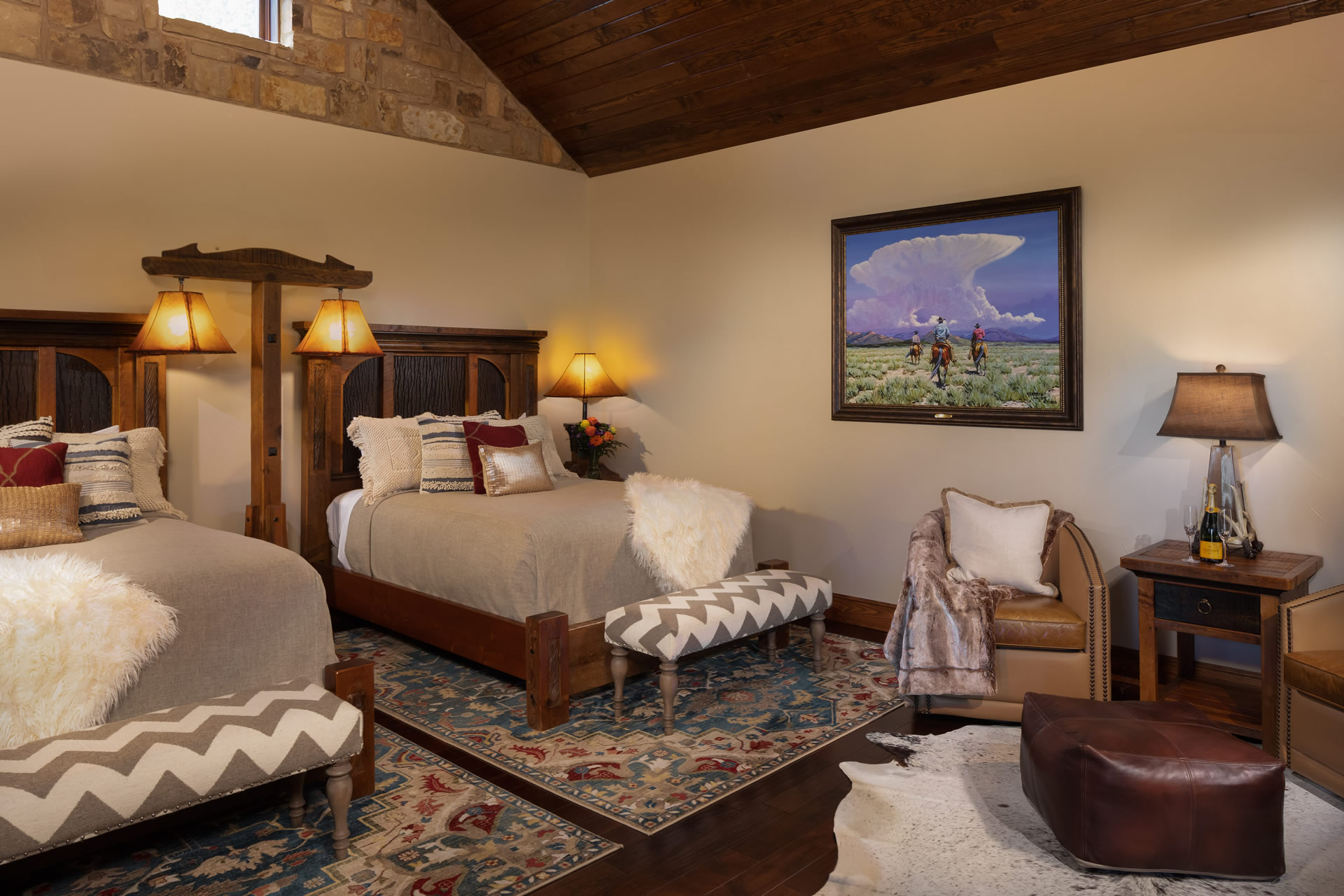 Two Queen One-Bedroom Suite
Our Double guest rooms are nestled in a tranquil setting with convenient access to to a host of amenities, this room contains everything you'll need for a good night's rest.
---
Cancellation Policy
Cancellation notification must occur at least 31 days prior to your arrival date to receive refunded payment.
Cancellation notifications made within 30 days of arrival are not eligible for a refund.
Reservation reductions such as party size or duration made within 30 days of arrival will not receive rate adjustments.
---

Experience our Accommodations